From 13 March 2012 To 13 March 2012
Registration National Observers Group (NOG) – Rotterdam
Themes and discussions about:
Precipitation data en flood models as input for improvements in urban water management: what bottlenecks exist in practice with respect to urban flood modelling, how can X-band radar improve this situation, what flood control measures are of interest for research and modelling ?
Data use after ending of the project: Rainfall websites, apps etc.; what commercial interests, what user interests exist, what opportunities for cooperation do we see?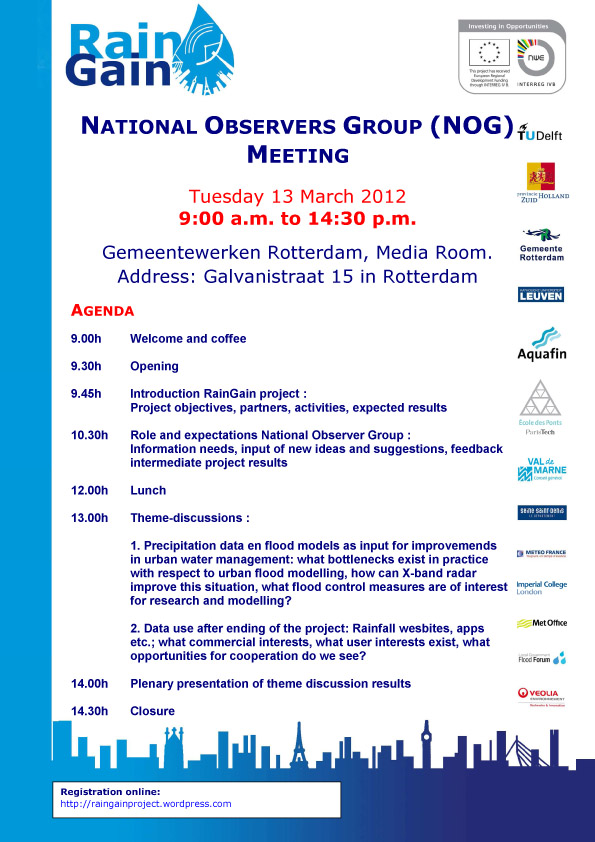 Registration : 13/03/2012 – National Observers Group (NOG) – Rotterdam
---