8 December 2014
École des Ponts ParisTech installs a weather radar to improve water management in North-Western Europe
by Rosa Vicari / École des Ponts ParisTech
On the 4th of December 2014, the rain radar of École des Ponts ParisTech has been installed on the roof of the Bienvenüe building.
GEMSEC service and HM&Co team of ENPC coordinated the work of FRAMATEC, the builder of the tower, and SELEX, the radar manufacturer. The installation has begun on Wednesday 3rd December and will be completed this week with a radar performance test.
The hydro-meteorological, X-band and dual polarization radar is a last generation device that will monitor and forecast rainfall up to the street level and with one minute of precision. This new type of rainfall data has become essential to improve water management in the city and to reduce the risks associated with intense storms: overflow of sewage systems or flooding in worst cases, pollution from surface runoff of rainwater, spill of water from retention basins in the natural environment before depollution treatment. Other implemention opportunities are considered: transports management, events management, tourism and other business sectors that can be strongly influenced by the weather.
The purchase and installation of the radar are co-funded by the European Commission (Interreg IVB NWE RainGain), the Region Ile-de-France (project RadX @ IDF), and Veolia (Chair Hydrology for a Resilient City).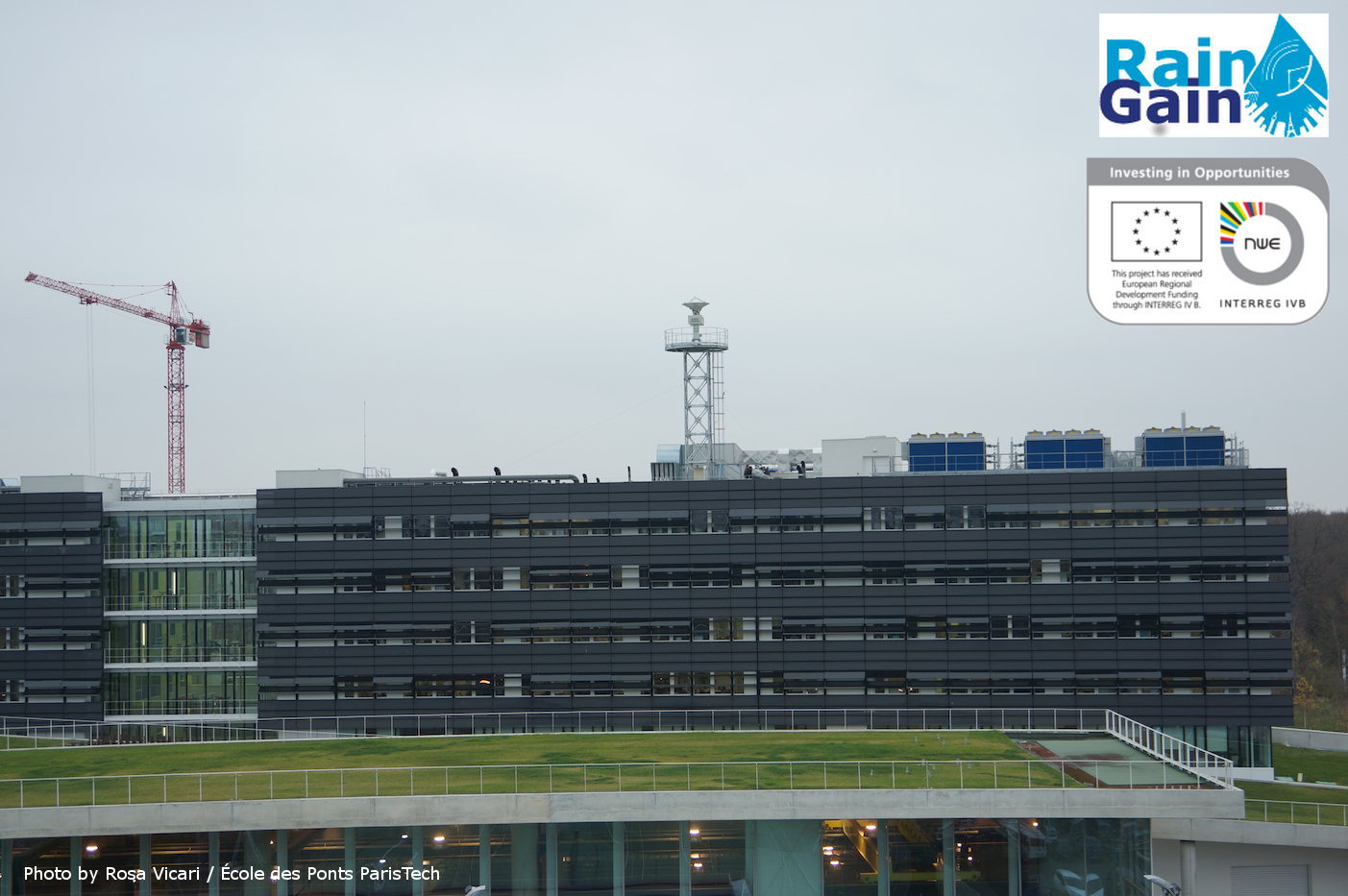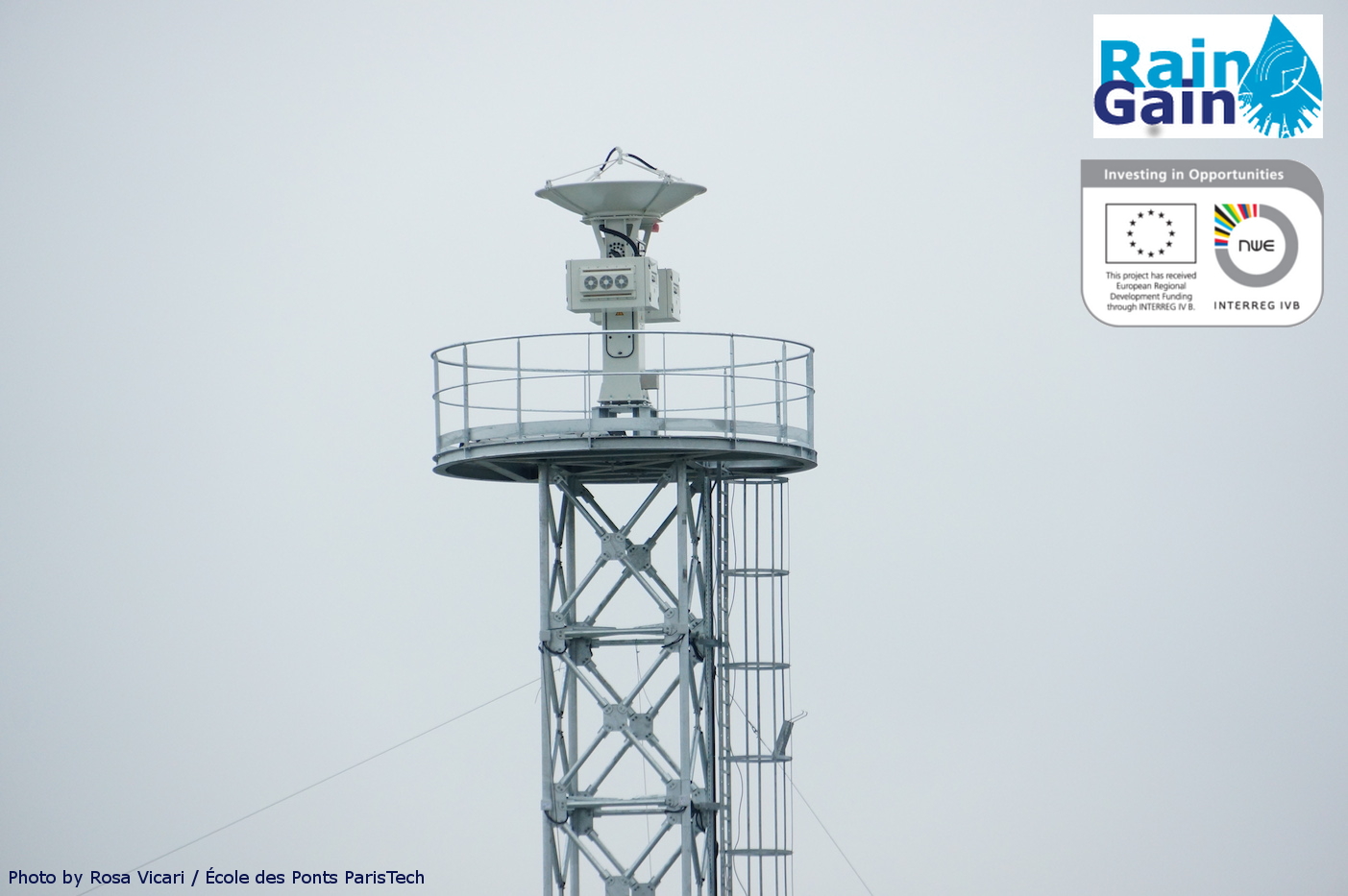 Text and photos by Rosa Vicari (École des Ponts ParisTech).
---