Jonathan Carr-West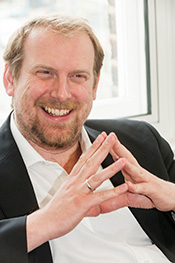 Dr Jonathan Carr-West is Chief Executive of LGiU, an award winning think tank and membership organisation which works with local councils and other public services providers, along with a wider network of public, private and civil society organisations to drive innovation in and around local government.
Before joining the LGiU Jonathan was Deputy Programme Director at the RSA (Royal Society for the encouragement of Arts, Commerce and Manufactures), where he developed and managed more than a dozen major action research projects in areas including personal carbon trading, water and sanitation provision in the developing world and the economics of migration.
Jonathan is a leading national thinker on local government transformation, local democracy and public services with a substantial media profile and sector credibility. He has published on topics as diverse as localism and public service transformation, cognitive and behavioural science, water provision and the politics of cultural memory.
He was educated at Oxford and University College London where he completed a doctorate on cultural identity in West Africa.